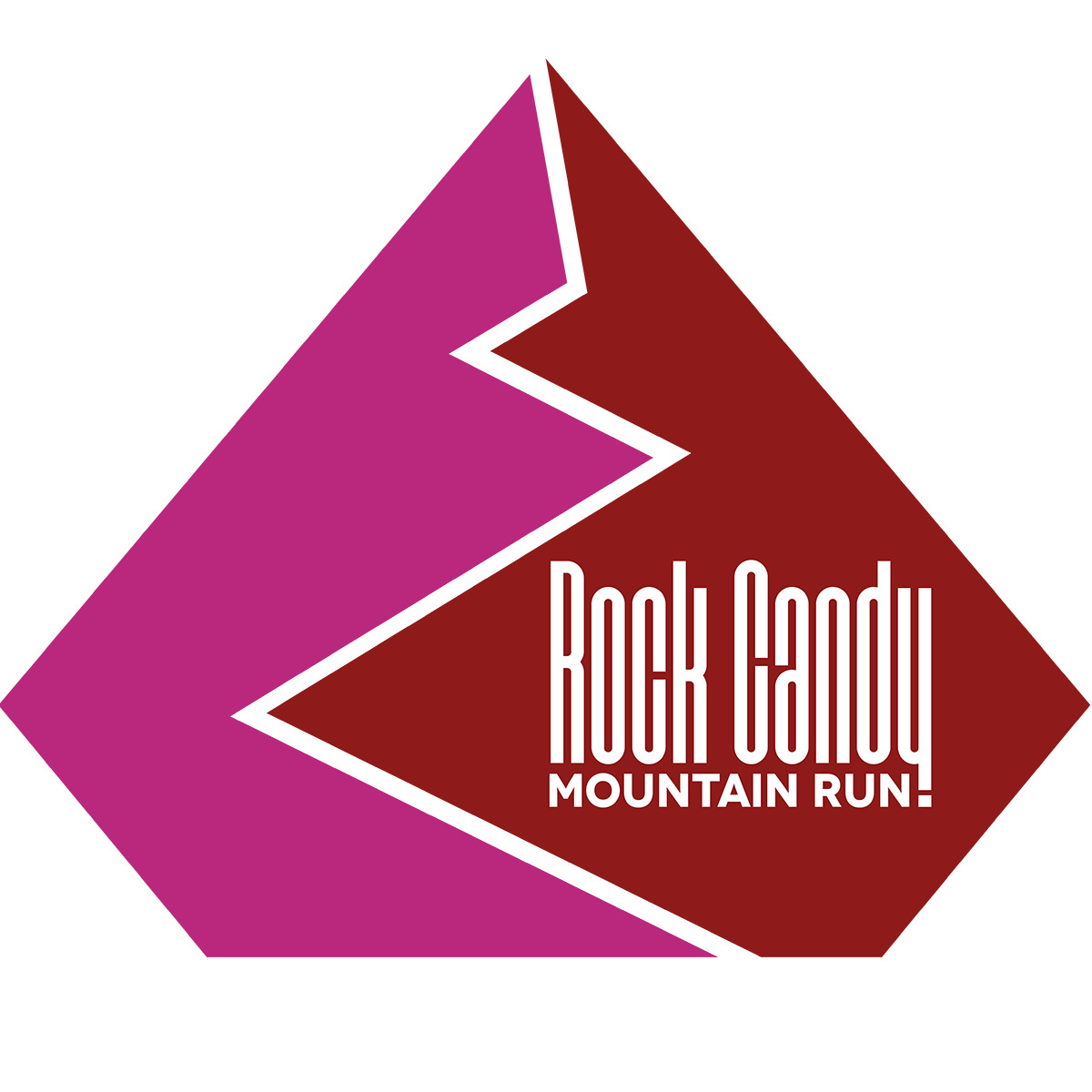 Race: 12 Hour Endurance Run
Location: Capitol Forest, Olympia, WA
Date: 16 SEP 2023
Start Time: 6am
---
Registration Includes
A portion of each entry will be donated to trail maintenance in the PNW.
Access to fully-stocked and fun aid stations staffed by our incredible volunteers.
Hand-crafted finisher keepsake by Olympia artist Trixy Eichler of Trixwithay.
The top female and male Legend of Rock Candy will get a unique award.
We plant a tree for each finisher. Learn more.
Limited edition race sticker.
Access to sponsor swag raffle.
Finish line high fives and/or hugs from race director.
Safety and medical support.
An unforgettable and brutally fun adventure run in the Capitol Forest.
---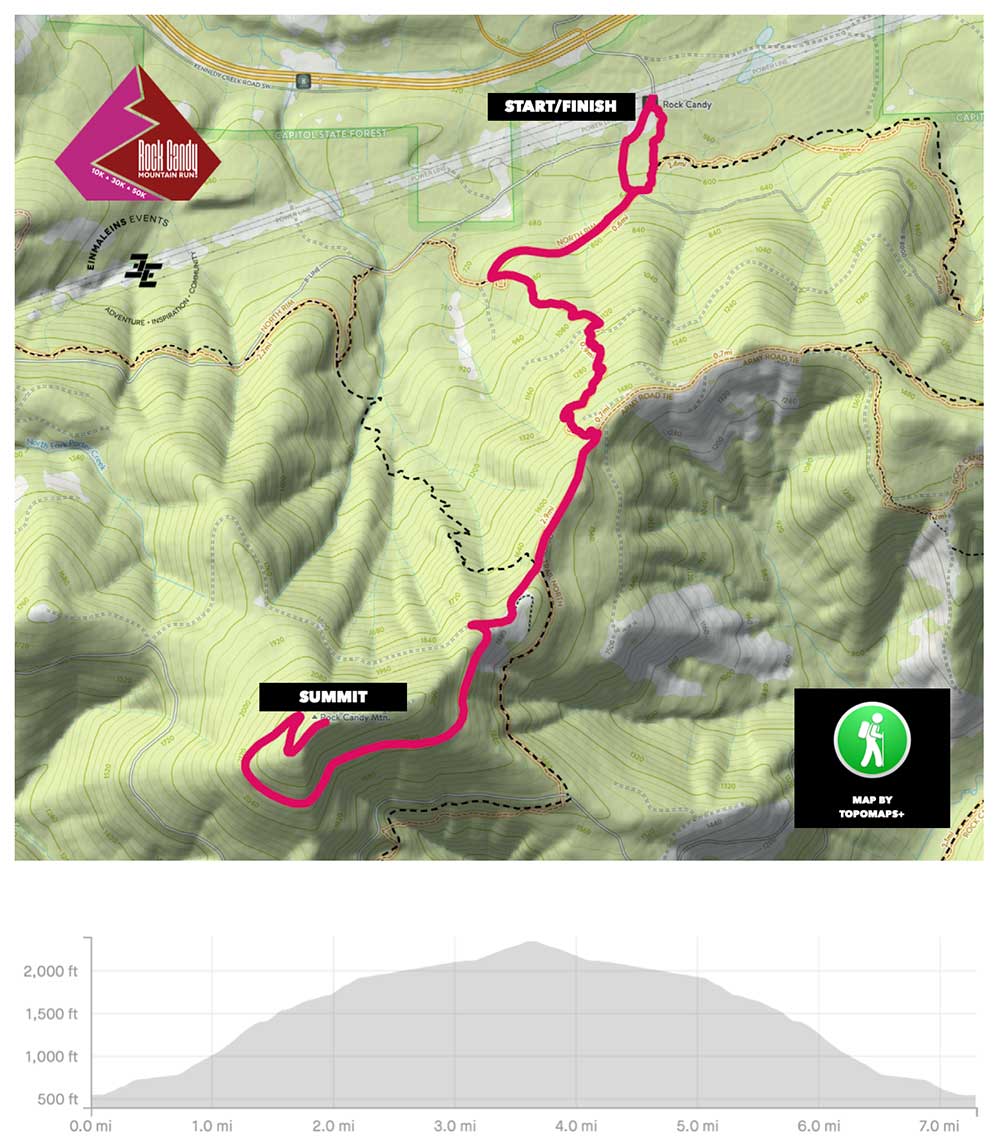 Click to enlarge
THE COURSE
The race course is out-and-back course. It's steep. With a mix of terrain.
You will climb 1,800 ft. in about 3 miles to reach the summit of Rock Candy Mountain. From there its all downhill.
All racers will run the same route, some just more often than others.
The course will be marked well with ribbons, signage and other visible markers. Consult the map for exact details for the course.
We will have a full aid station at the start/finish line and a water station at the summit turnaround.
You must check in at the summit with the aid station staff, failure to do so will result in a DNF.
---
PREVIEW THE COURSE WITH US
Join our Strava group to stay up to date with upcoming opportunities to explore the courses.
Discover Pass
To park at the trailhead starting line you need a WA State Discover Pass.
DNR Waiver
Super important! You must fill out this waiver (coming soon) and bring it with you. No bib will be handed out without a filled out waiver. Yes, we will have extra on race day.
Race Day Package Pickup
Race packets can be picked up on race day starting at 4:30am at the race headquarters at the Rock Candy trailhead.
Parking
There is a good sized parking lot at the Rock Candy trailhead. Please carpool if you can to the start line.
Zero-Waste
The Rock Candy Mountain Run is a cupless race. Bring a collapsible cup for fluids at the aid stations. In our effort to reduce waste we will have very few trash cans at the event. We aim to recycle an and compost most of our waste. Please be mindful of our environment.
Weather
The Rock Candy Mountain Run will take place on September 16th, so it could be warm or not, this is the Pacific Northwest after all. You're running almost entirely in the forest, so it won't be insanely hot.
Share the Trail
The trails around Rock Candy Mountain are mixed use and there's a good chance you will encounter moto & mountain bike user and hikers. Please be respectful of all user and share the trail.
---
Directions to Rock Candy Mountain
10517 Rock Candy Mountain Rd SW - Olympia, WA 98512
From Olympia
From Olympia take US-101 North toward Aberdeen.
Stay left on SR-8 W toward Montesano, Aberdeen and Ocean Beaches.
After 4+miles take a left! (opposite of Summit Lake Rd NW) onto Rock Candy Mountain Rd SW
The parking lot is just a a couple hundred feet further along the gravel road.
Don't forget your Discover Pass!
From Seattle or Portland
Take I-5 to Olympia.
From I-5 take Exit 104 in Olympia and merge onto US-101 North.
Follow directions from Olympia.
---
From Grays Harbor County
Take SR-12/SR-8 toward Olympia
Take right onto Rock Candy Mountain Rd SW
---
---
---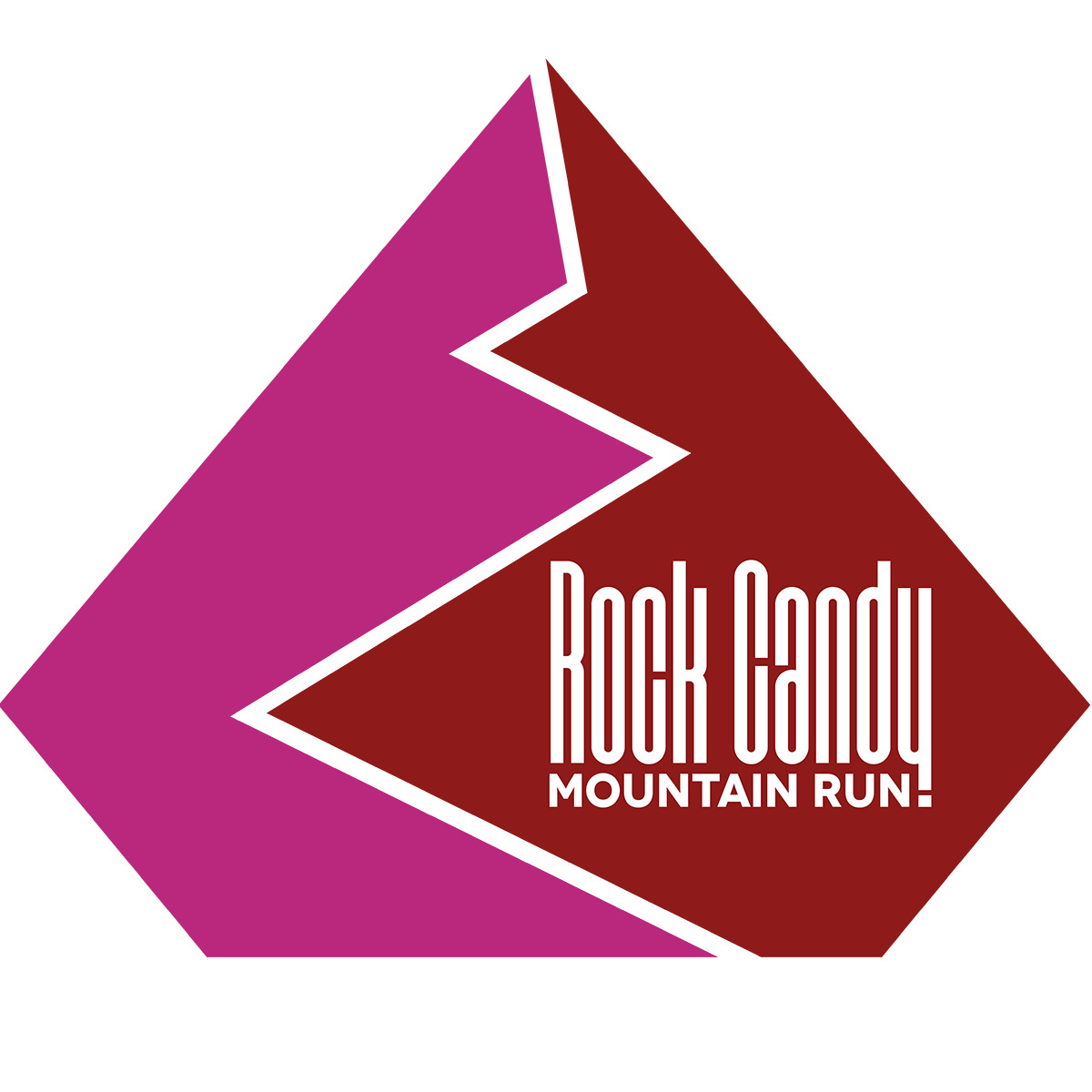 Race: 12 Hour Endurance Run
Location: Capitol Forest, Olympia, WA
Date: 16 SEP 2023
Start Time: 6am
---